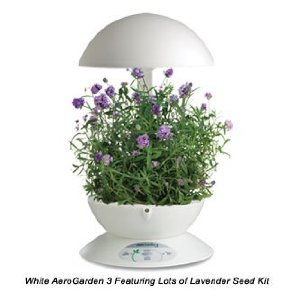 Lavender makes a lovely addition to any garden, even if you're not using it for tea. You might not think of lavender for tea, but it makes for a floral tasting tea that also blends well with other herbs (like chamomile).
There are different types of Lavender, some are dwarfs and only get to 10 inches high, while others can reach 3 feet.
Species:?
Depth to sow seed:
Days to sprout: 6
Maturity: Slow to grow, 8 to 10 weeks to flower
Size: 10 inches
Available in Seed Kit? Yes, White w/English Cottage Kit, Lavender kit
Compatible with Aerogarden? Yes
Testamonials
Edit
http://www.aerogardengrowers.com/index.php?topic=1048.20
http://www.aerogardengrowers.com/index.php?topic=2387.0
Aerogarden Compatibility
Edit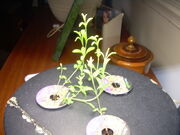 Yes, available in Seed Kit. Slow to grow.
Cultivation and Care
Edit
If others want to try, what tips can you give them?
Ad blocker interference detected!
Wikia is a free-to-use site that makes money from advertising. We have a modified experience for viewers using ad blockers

Wikia is not accessible if you've made further modifications. Remove the custom ad blocker rule(s) and the page will load as expected.